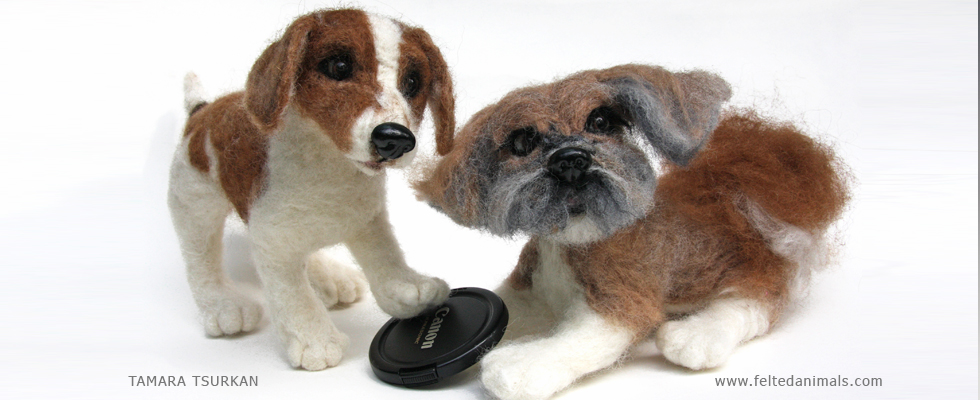 Greetings!
We are one of a kind needle felted animals. We are made from wool using needle felting. We are sweet, fun, and a bit whimsical. We are unique collectible toys,
and would be a perfect gift
and a great companion for anyone
who will treat us with care and respect.
So browse through the site,
have some fun, and maybe take one of us,
needle felted animals, home with you!
We'll bring comfort to your home,
and will instantly put a smile on your face!